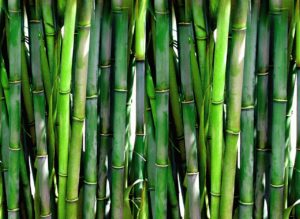 As fanatic divers and snorkelers we have dived at almost all beautiful dive spots in the world.
What used to be a beautiful, clean sea has now become a garbage dump where plastic causes the worst damage. Plastic straws in particular are a persistent problem and are found all over the world. Our heart broke when we found again a turtle or fish with a straw stuck in its mouth. We also repeatedly found fish with straws in the stomach. You don't want that on your plate !?
We then came up with the idea to help somehow the sea with cleaning up the plastic. We do this every day where we are.
Another plan was to replace the plastic straws with something else. Something natural and sustainable. Together with a number of bamboo farmers and local producers, we have started a production process for straws in Indonesia. We work directly with local bamboo suppliers and strictly monitor that no chemicals are used. Bamboo does not need this anyway because it grows fantastic on its own. And also within a very rapid time. For a local farmer, this is a considerably higher income than growing tobacco plants for example.
In the direct vicinity where the bamboo grows we have also found local communities who wanted to make the straws. We have provided them with a micro credit to purchase the required equipment. Under our strict supervision, we train people to make the right quality straws and, in particular, not to use any chemicals. Child labor is also strictly prohibited.
From every straw that we sell, we donate 5% to the orphanages that we have adopted in Indonesia.
In this way we also hope to contribute to a clean world with participating local entrepreneurs.
Would you like to know what we can do for you? Contact us